Supplier Spotlight
ECI Technology, Inc.
ECI Technology is the leading provider of Chemical Management Systems ...
ALL Circuits
ALL Circuits is France's largest EMS with manufacturing facilities in ...
Circuit Check Inc.
When time to design and deliver is critical, we have ...
Corelis, Inc.
Corelis offers bus analysis, embedded test solutions, and the industry's ...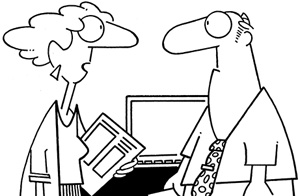 "I don't mind that our new boss is so young, but I do object to mandatory testing for cooties."


Copyright © Randy Glasbergen